Stacey Pearson
Stacey Pearson is a retired law enforcement professional with extensive experience in complex missing and exploited children investigations. After a distinguished 20-year career with the Louisiana State Police, she retired as a veteran sergeant in July 2018. She most recently served as the Manager of the Louisiana Clearinghouse for Missing and Exploited Children (LACMEC), the Statewide Coordinator of the Louisiana AMBER Alert Plan, and the supervisor of the Lafayette Field Office of the Special Victims Unit (SVU).

Stacey is a regular instructor at the Louisiana Juvenile Officers' Academy and has enjoyed public speaking, panelist, and guest lecturer engagements at the National Missing and Unidentified Persons Conference, the national AMBER Alert Conference, Loyola University in New Orleans, and Boston University. In 2016, Stacey developed and wrote Introduction to Missing and Abducted Children Investigations, a 50-page handbook designed to provide Louisiana law enforcement officers guidance as to the statutorily mandated response to missing and abducted children. The handbook has been widely disseminated and is utilized in law enforcement training throughout the state of Louisiana. Stacey also volunteers on the Board of Directors of Return US Home (RUSH) as the Law Enforcement Liaison and Director of Training Development. RUSH is a 501c3 charitable organization advocating for the prevention of parental child abductions.

Stacey received numerous awards and commendations over the course her career. In 2005 alone, she received the Louisiana State Police Plainclothes Trooper of the Year award, a Meritorious Service award (Hurricane Katrina), and a Professional Excellence award. In 2017, Stacey was nominated by a member of the National Center for Missing & Exploited Children (NCMEC) for the prestigious law enforcement "Hero" award for her role in the recovery of four children who were abducted from California by their non-custodial mother and a registered sex offender.

Stacey values and encourages education and has completed thousands of hours of law enforcement training to include NCMEC's Chief Executive Officer Seminar. She completed the John Jay College of Criminal Justice Law Enforcement Leadership Program in 2016 and the Harvard Kennedy School Senior Executives in State and Local Government Program in 2017. In the fall of 2018, Stacey received her Master of Criminal Justice from Boston University, graduating with a 4.0 grade point average.

Currently, Stacey divides her time between Lafayette, Louisiana, and Boston, Massachusetts. She retired in order to pursue her PhD in Criminology and Public Policy/Health and to write, teach, and consult through Espoir Consulting. In French, "espoir" means "hope." Stacey believes that, by sharing her knowledge and expertise, she can bring hope to the many families of missing and endangered children. She supports early childhood literacy programs like Little Free Library's Kids, Community & Cops Program and, in 2015, Stacey founded and continues to privately fund The Pelican Project, a charitable organization which, at the request of law enforcement, provides reunification assistance to needful families of missing, abducted and/or exploited children.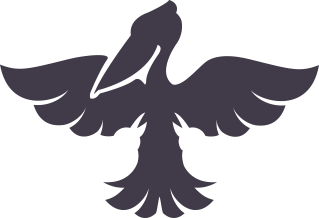 The Logo
It is only fitting that the pelican is the symbol for Espoir Consulting. For centuries, the pelican has represented charity, sacrifice, and protection of the young. Pelican imagery is commonly found in the stained glass and sculptures of both Protestant and Roman Catholic churches. According to ancient legend, both mother and father pelicans would wound themselves in order to feed or revive their chicks with their own blood. The European settlers of Stacey Pearson's home state of Louisiana were enthralled with the pelican's nurturing and protective nature, and the image of the "pelican in her piety" was adopted for the state's seal in 1902 and for the Louisiana State Police's badge in 1936. Espoir Consulting's logo was designed and developed by Blake Berard at Red Room in Louisiana. Look closely to see the pelican's chicks beneath its outstretched wings.